Located at 47 Arch Street lives a perfectly charming and impeccable black house, the home to  the Perfect Provenance.
I have admired its charm, unique appeal and overall strong presence for years now and not a day goes by where I do not notice it. But after looking a little deeper into the creation of this gem I am even more blown away by the overall awesomeness that the founders/owners Mat and Lisa Lori behold, who together teamed up to spread the word on giving, helping and encouraging others to have helping hearts, with their efforts within and beyond the community through Project Smile. Mat and Lisa Lori are beyond special and you can read all about this number one reason of why this destination is truly perfect below.
But first, a little on the shop and cafe!
A hidden gem that resides at the end of Grigg Street, the quaint one way street just off the avenue right past Meli Melo, sits the Perfect Provenance and it is literally PERFECT.
Not only do they have a unique eye for not so common brands and products, making it ideal for gifting, but there is a full on cafe INSIDE that is about as charming as charming gets. As you breeze through the shop and the multiple floors you continue to find clothing, gifts, gizmos and everything in between.  The two story home, transformed into a comforting luxurious and cool store, emits vibes of positivity, acceptance, and chic, all the while remaining humble despite its coolness which makes it that much more impossible to ignore.
Walking into the store, you're greeted by the uber friendly and adorable staff, always willing to help whatever your needs might be. The first thing you walk into is a charming eatery called Cafe47 that is fully stocked with bistro tables topped with beautiful linens and surrounded by little gifts that you just want to scoop up every single one of!  Among these little trinkets are stationery, greeting cards, and decorative plates, and a whole lot more. Endless shelves line the walls, filled with books, posters, fragrances, and tons more. As you walk through the house shoppers are presented with gift baskets filled with soaps, teas, and even rosé infused gummy bears!!! And next to the gift baskets there are wine bottle holders, each with their own fun and flirty sayings. These are the perfect presents for anyone and or yourself for all seasons!
Perhaps the close to second best part of the whole store is the cozy little eatery, Cafe 47,  which is seriously beyond words and hands down could easily become your new hot spot for you and your besty.
The tables are clothed in bright colors, and the menu is filled with gorgeous bites. Customers are seated and warm homemade bread is put out on the table, are you kidding me! Impossible also not to fill up on this fresh bread and butter because, we'll when you taste it you will see! With a menu that consists of dishes like a lobster club and quiche, you can't go wrong with any of the menu items The drinks are equally as superb, with a choice between a zesty sparkling lemonade and three different flavored iced teas. Cafe 47 serves lunch everyday of the week and dinner on Thursday or Friday. It is BYOB. LOOK AT THIS FOOD PRESENTATION!! Are you kidding me!?
It may as well be an art exhibit as well, unbelievable! But the menu in full is equally as impressive, see for yourself!
What is even more impressive and definitely the top reason for my admitted girl crush on the entire place of Perfect Provenance and its uber cool factor, is that the owner, Lisa and Mat Lori, created this genius concept of a destination from scratch and have only used it to better the world. These beautiful brains behind this masterpiece, have found a way to help others through their own personal experience. Launching Project Smile: the smile collection, they have designed bespoke apparel with Smile written on each piece to raise money just for this cause. As the mother of three children who were born with physical challenges, she has a special place in her heart for helping children with disabilities. Since 2010, her family has raised more than $2.5 million to support Operation Smile, an international children's medical charity, through events, our Three Little Bears initiative, and now through our Smile Collection products. It was especially exciting for me to create our Smile More designs with my son Luke and Smile Greenwich designed by my son Griffin for the Smile Collection.
The Smile Collection benefits Operation Smile, to learn more about Operation Smile and the Three Little Bears, visit www.operationsmile.org/bears.  To learn more about her family's journey, you can see view this segment from The Today Show.
Even more amazingly, just when you thought it couldn't get ANY BETTER: they have an incredible line up of events almost weekly, hosted at the shop, such as author signings and exclusive trunk shows. I def would advise every GG to subscribe to their calendar here.
UPCOMING EVENT!
Mark your calendars people! And get dolled up to support a fabulous cause! PP invites you to join us this year on November 16th at Smile Greenwich at the Belle Haven Club featuring Grammy Nominee Deborah Cox for a night of smiles, fun & dancing to benefit Operation Smile!  For tickets & more information, visit here
The Perfect Provenance is the perfect destination for every GG! Offering something to eat, drink and wayyyyy too much to buy – this place has quickly topped my charts of favorites!
More info on Cafe 47:
Hours and days open: Monday – Sunday for lunch and shopping.

Monday – Thursday: 11:00AM – 6:00PM 
Friday & Saturday: 11:00AM – 10:00PM 
Sunday: 11:30AM – 4:00PM 
Cafe 47 is now open every day of the week, we are open Monday through Saturday for lunch and afternoon tea until 5 p.m.  Sundays we are open for Brunch 11:30 a.m to 3 p.m. They are open for dinner Friday & Saturday nights. 
If you are interested in hosting a private event in the owners home the minimum number of guest is 14 for dinner and 20 for cocktails. We invite you to bring your own wine or liquor, and have a $15 corkage fee per bottle. 
 For reservations or questions, please call 203-900-1131 or write at info@theperfectprovenance.com.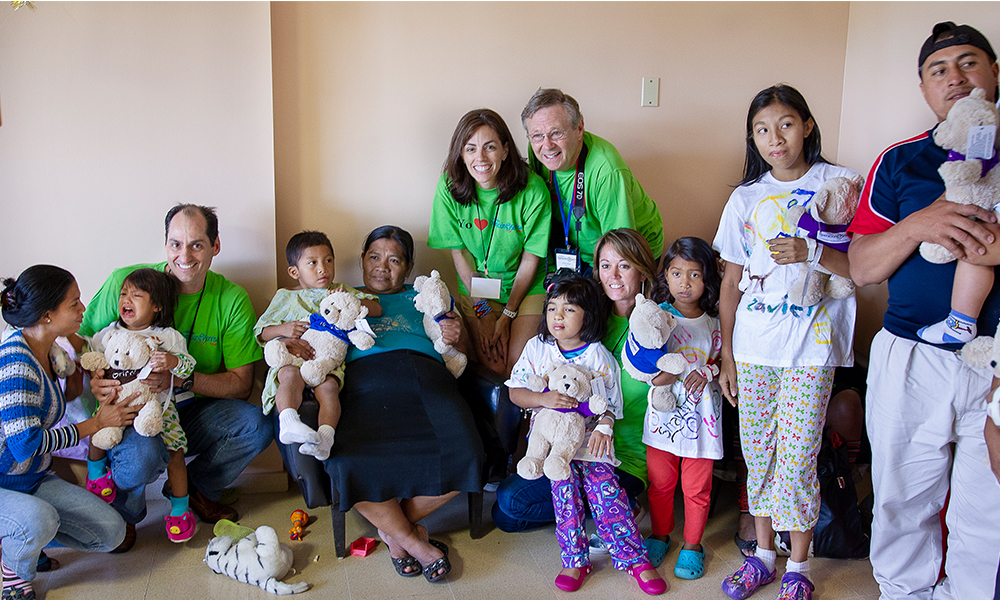 Check out their incredibly impressive roster of awards below, found on their homepage!
The Perfect Provenance & Cafe 47 is an award winning luxury lifestyle store & cafe located at 47 Arch Street in Greenwich, CT. We curate exquisite international men's & women's designer fashion, unique gifts and home decor from around the world. This year, we are the proud winner of two Best of the Gold Coastawards — our restaurant, Cafe 47, the perfect culinary complement to our sensory experience, was voted Best Creative Menu in 2019 and our store was voted Best Fashion Boutique. Cafe 47 is open 7 days a week and available for private events. We invite you to come inside our restored 1912 Victorian home and visit us. Join our Curator's Club for 5% OFF our products year-round and enjoy special offers, special events and more.   To book a reservation or enjoy Cafe 47 delivered to your home or office, please visit our culinary partners below.  Have a perfect day.